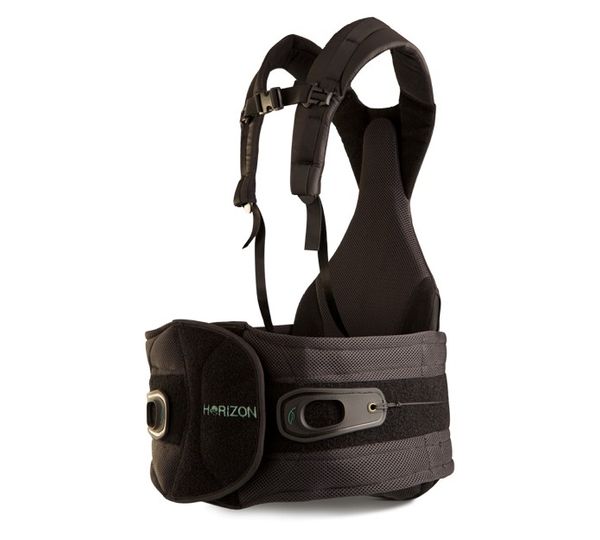 Features & Benefits
The Horizon™ 456 is designed to provide motion restriction, creating a dynamic environment for healing within the thoracolumbar and lumbar spine. Comfortable and easy to apply and remove, the Horizon 456 improves patient compliance. The Horizon 456 is one-size adjustable and comfortably fits waists from 24-70 inches. Like all Horizon braces, the Horizon 456 TLSO can be stepped down to the Horizon PRO, for treatment of recurring back conditions.
Common Examples of Use
· Lumbar disc injury
· Compression fractures
· Burst fractures
· Kyphosis
· Post operative fusion
· Disc herniation & degeneration
· Osteoporosis
· Spondylolisthesis
Product Features
· Telescoping shoulder straps provide 13 inches of height adjustment to fit most patients.
· MemoryFlex™ open configuration shoulder straps make applying and removing easy while providing flexion and rotational control.
· Tri-band technology system and integrated vertical stays provide stability and maintain structural integrity for effective compression and flexibilty.
· An anterior panel on each end of the brace guarantees effective midline support.
· FlexTab™ design disperses pressure and naturally conforms to patient anatomy for increased comfort.
· Easy to locate and comfortable pull tabs. Bonded and stitched material increases strength and durability.