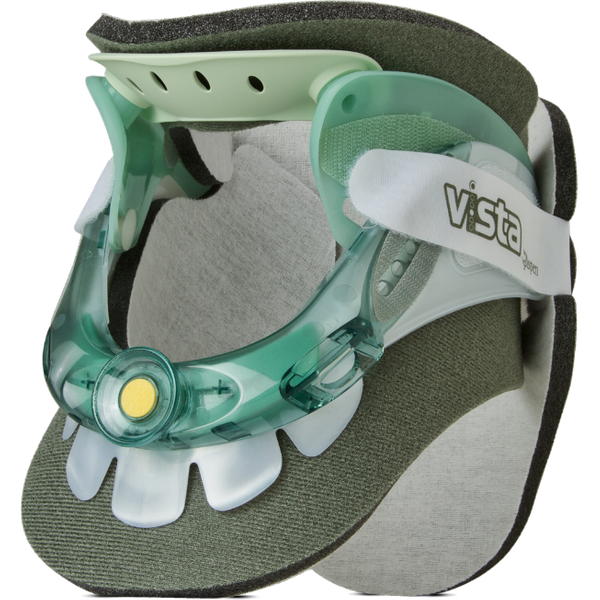 Features & Benefits
The Vista® Collar provides cervical spine immobilization while improving patient care, saving time and storage space. With its innovative height adjustment technology, the Vista is really six collars in one. The right size is always at hand, reducing storage and inventory costs.
Common Examples of Use
· Post-operative
· Kyphoplasty
· Traumatic cervical injuries
· Cervical disc herniation
· Severe strains/sprains
· Radiculopathy
Product Features
· One size-fits-all eliminates the need for sizing methods of any kind. The innovative design on the Vista allows the practitioner to simply apply the collar and then adjust to the proper height.
· Reduced inventory: the Vista collar is a six-sizes-in-one collar, eliminating multiple SKUs and the cost of storing multiple sizes.
· Improved skin care: the patented design of the Vista disperses pressure, reducing the possibility of skin breakdown.
· Dial height adjustment: getting the correct size for the patient is easy using the Vista Dial Height Adjustment™ System. Simply pull and turn the dial to select one of six Vista height settings.
· Automatic lock: once the correct height has been determined, releasing the dial automatically locks the size.